Apply Using This Quick Resume Submitter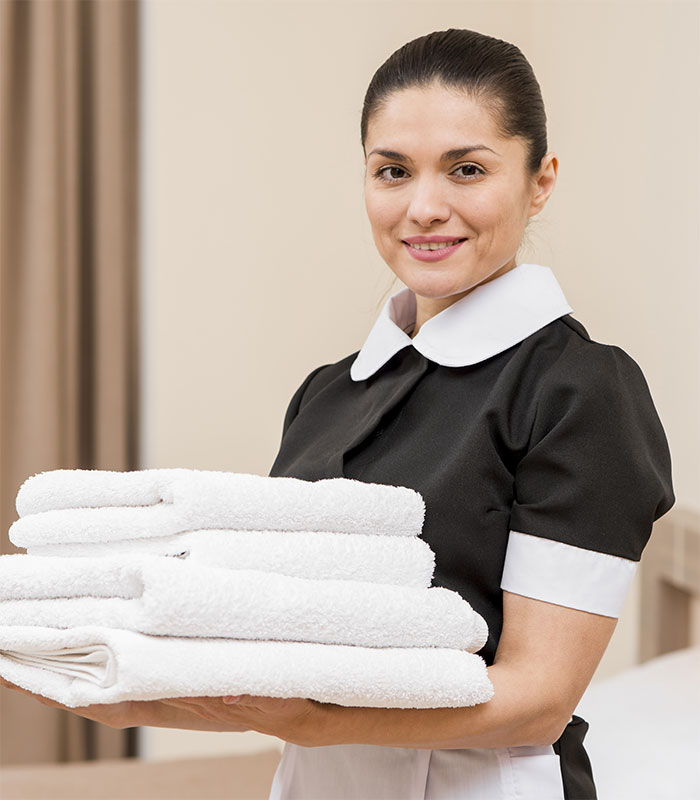 We consider housekeeping to be the heart of hotels and it is only when something goes wrong that it is recognized – just like our hearts.
The Housekeeping department takes pride in keeping the hotel clean and comfortable, so as to create a 'Home away from home'. The aim of all accommodation establishment is to provide their customers with clean, attractive, comfortable and welcoming surrounding that offer value for money.
The housekeeping department not only prepares clean guestroom on a timely basis for arriving guest, but also cleans and maintains everything in the hotel so that the property is as fresh and attractive as the day it opened for business. Housekeeping, thus, is an ancillary department that contributes in a big way towards the overall reputation of a property.
Boston Hospitality is the one stop solution for your housekeeping career. Simply apply here by filling the form and let us help you find the right job of your choice.
More Hospitality Careers